TRAIN TOUGH.  LIVE THE LIFE.  
First, ask yourself… Are you ready?
Are you ready to experience Challenge U. Drill Interval Training, C.U.D.I.T.®?
Are you ready for Coach Lisa and her elite C.U.D.I.T.® Coaches to train you at a level like no other?
Are you ready to learn mental toughness training tools that will forever impact your entire game?
Are you ready to experience a Coach Lisa Spring Training Camp? If you are ready, then let's do this.
Take your GAME to the NEXT level with Challenge U. Softball's 6TH Annual Coach Lisa Spring Training Camp!
Held by elite C.U.D.I.T.® Certified Coaches and led by owner/founder Coach Lisa, this TWO HOUR softball clinic will cover most aspects of the game with an elite mechanic skill and mental drill training progression.  The CHALLENGE U. SPRING TRAINING DAY is one of the most popular training camps at Challenge U. Softball® due to the physical and mental preparation for the season.
Mechanics that will be addressed include:
Batting: Stance, 5 C.U.D.I.T.® Hitting Steps, Bat Path, Timing, Routine, Balance, Bunting, & Small Ball Drill Interval Training Circuits
Throwing: C.U. Steps, Footwork, Accuracy, Quick Release, Progression
Fielding: Position, Soft Hands, Back Hand/Glove Side, Bunt Defense, Quickness, Diving, Charging
Base running: Speed, Leading, Sliding
Mental Confidence, Vocal Training & MUCH MORE
The C.U.D.I.T. VBS System®: Visualization, Body-Language, Self-Talk
Ages six and up are welcome. Athletes will be grouped according to age and ability.
DATE: SUNDAY 5-20-18
TIME: 11:00AM-1:00PM
$89.00 – use promo code: spring17 for $15 expiring 5.10.18
SOLD OUT IN 2017, LOCK IN YOUR SPOT TODAY
Refund Policy: If a parent cancels at least 10 days prior to camp, they will receive a full refund.  If a parent cancels within 10 days of camp, they forfeit the entire camp fee.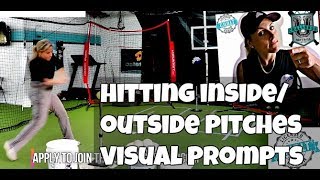 Coach Lisa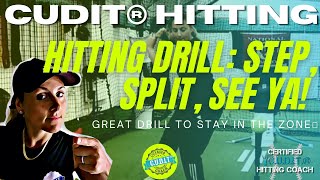 Coach Lisa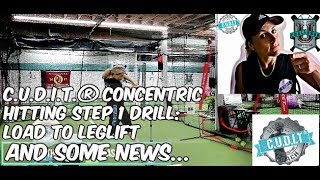 Coach Lisa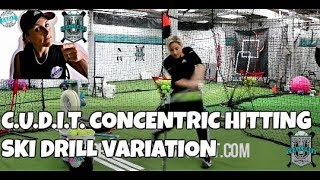 Coach Lisa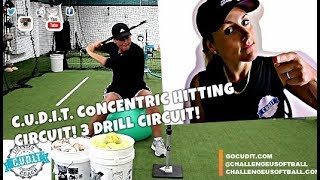 CUDIT CONCENTRIC SOFTBALL BASEBALL HITTING DRILL CIRCUIT WITH COACH LISA: HAND EYE, ISOLATION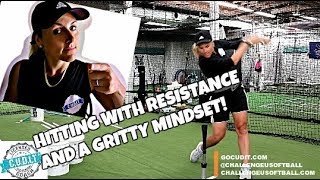 DRILL CIRCUIT 2 GEAR
CUDIT CONCENTRIC SOFTBALL BASEBALL HITTING DRILL CIRCUIT WITH COACH LISA: HAND EYE, ISOLATION
softball lessons in nj softball lessons in new jersey softball training in new jersey softball lessons in nj softball camps in nj softball camps softball outdoor camps softball tryouts softball practice softball training ny softball training in ct softball lessons in nj softball lessons in ct softball lessons in ny softball pitching lessons in nj softball catching lessons in nj softball fielding lessons in nj softball hitting lessons in nj softball training in nj softball training in pa softball hitting drills softball catching drills softball training drills softball pitching drills softball pitching tips softball pitching advice lisa rizzo nj lisa rizzo softball lisa rizzo bergen county lisa rizzo softball nj lisa rizzo nj lisa rizzo softball coach lisa rizzo hitting softball in nj softball training in tri state softball camps softball training camps outdoors softball travel camps softball travel practice softball drills softball training in nj nj softball lessons softball catching nj softball hitting nj softball lesson westwood softball lessons 07675 softball training nj softball training nj
softball lessons in nj softball lessons in new jersey softball training in new jersey softball lessons in nj softball camps in nj softball camps softball outdoor camps softball tryouts softball practice softball training ny softball training in ct softball lessons in nj softball lessons in ct softball lessons in ny softball pitching lessons in nj softball catching lessons in nj softball fielding lessons in nj softball hitting lessons in nj softball training in nj softball training in pa softball hitting drills softball catching drills softball training drills softball pitching drills softball pitching tips softball pitching advice lisa rizzo nj lisa rizzo softball lisa rizzo bergen county lisa rizzo softball nj lisa rizzo nj lisa rizzo softball coach lisa rizzo hitting softball in nj softball training in tri state softball camps softball training camps outdoors softball travel camps softball travel practice softball drills softball training in nj nj softball lessons softball catching nj softball hitting nj softball lesson westwood softball lessons 07675 softball training nj softball training nj
softball lessons in nj softball lessons in new jersey softball training in new jersey softball lessons in nj softball camps in nj softball camps softball outdoor camps softball tryouts softball practice softball training ny softball training in ct softball lessons in nj softball lessons in ct softball lessons in ny softball pitching lessons in nj softball catching lessons in nj softball fielding lessons in nj softball hitting lessons in nj softball training in nj softball training in pa softball hitting drills softball catching drills softball training drills softball pitching drills softball pitching tips softball pitching advice lisa rizzo nj lisa rizzo softball lisa rizzo bergen county lisa rizzo softball nj lisa rizzo nj lisa rizzo softball coach lisa rizzo hitting softball in nj softball training in tri state softball camps softball training camps outdoors softball travel camps softball travel practice softball drills softball training in nj nj softball lessons softball catching nj softball hitting nj softball lesson westwood softball lessons 07675 softball training nj softball training nj softball lessons in nj softball lessons in new jersey softball training in new jersey softball lessons in nj softball camps in nj softball camps softball outdoor camps softball tryouts softball practice softball training ny softball training in ct softball lessons in nj softball lessons in ct softball lessons in ny softball pitching lessons in nj softball catching lessons in nj softball fielding lessons in nj softball hitting lessons in nj softball training in nj softball training in pa softball hitting drills softball catching drills softball training drills softball pitching drills softball pitching tips softball pitching advice lisa rizzo nj lisa rizzo softball lisa rizzo bergen county lisa rizzo softball nj lisa rizzo nj lisa rizzo softball coach lisa rizzo hitting softball in nj softball training in tri state softball camps softball training camps outdoors softball travel camps softball travel practice softball drills softball training in nj nj softball lessons softball catching nj softball hitting nj softball lesson westwood softball lessons 07675 softball training nj softball training nj